Kendall Gray '20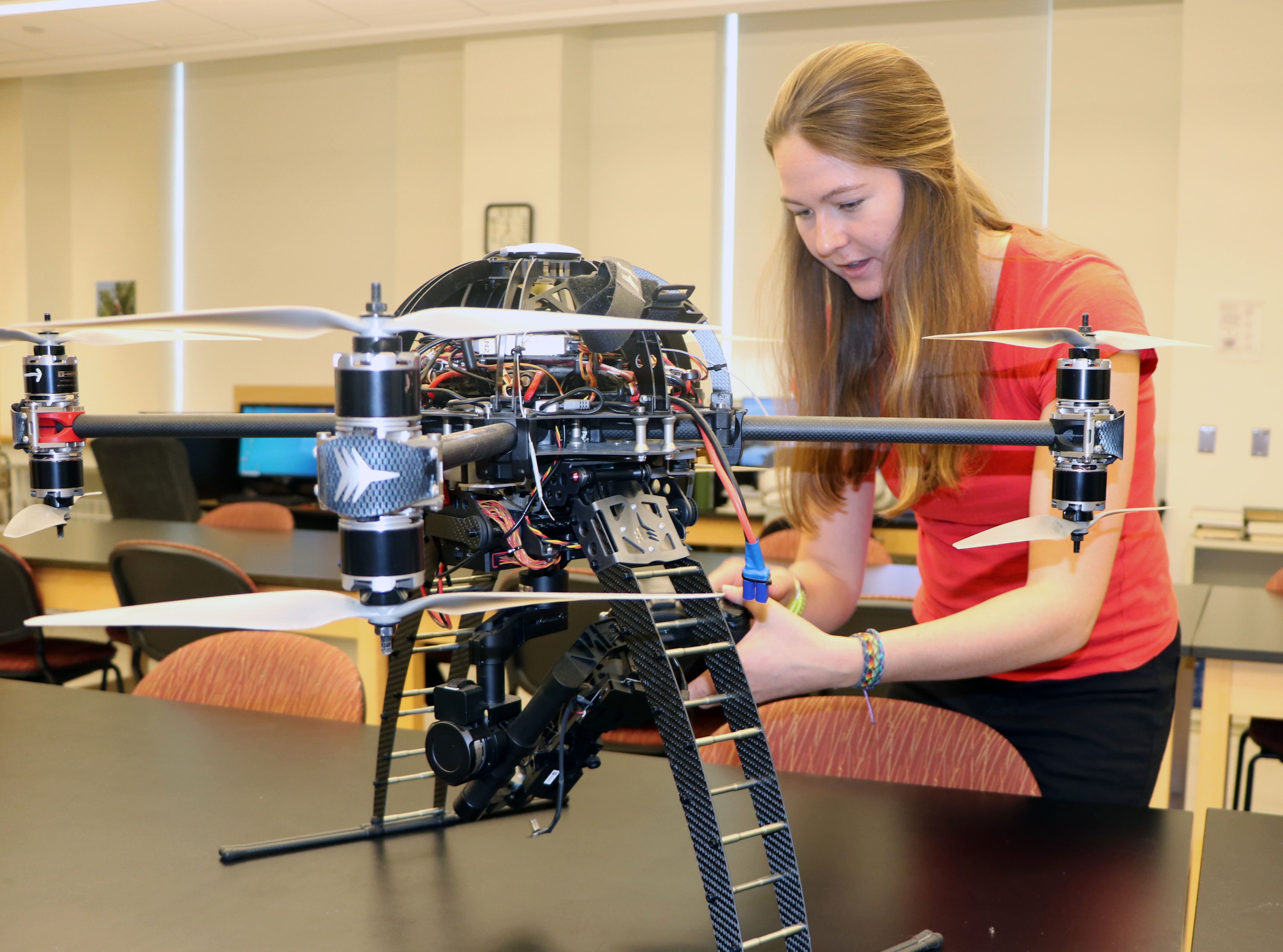 Kendall Gray '20 is an environmental conservation and sustainability major and Spanish minor from Finksburg, Maryland.  She's had a remarkable journey here at UNH, where she discovered a major that brings together the subjects that matter most to her and pursued an internship and study abroad program that have further prepared her to achieve her goals.
Kendall has also maintained an interesting habit that began in high school when she was a part of the track team: she puts the logo stickers from Chiquita bananas on the back of her right hand. Back then, she believed the stickers to be a charm that would help her run faster, but now it's become something she does reflexively.
"This race day occurrence soon developed into an everyday occurrence," she says. "Oftentimes, I'll eat a banana for breakfast and slap on the banana sticker without even realizing it! Strange, I know!"
COLSA: Why did you choose UNH?
Kendall Gray: I chose UNH largely for its surroundings. The roads and trails surrounding campus provide some of the best running routes. The White Mountains offer challenging hikes and stunning views. And the nearby towns are filled with the cutest small businesses.
COLSA: What's your major and what makes it so interesting to you?
Kendall: My major is environmental conservation and sustainability. This field is the perfect fit for me because it explores the intersectionality of various disciplines and commits to improving the world. In the years leading up to college, I was never able to truly define my "best" subject as I was equally interested in language, science, and math. Fortunately, upon beginning college, I realized that I could merged my interests in various disciplines and serve a greater good.
Every day, I learn about how different systems interact with one another and discuss dichotomous concepts, all the while addressing the root causes of some of nature and society's biggest problems.
I love environmental conservation and sustainability because it has enabled me to do just that. This field is interesting because it is simultaneously challenging, enlightening, and rewarding. Every day, I learn about how different systems interact with one another and discuss dichotomous concepts, all the while addressing the root causes of some of nature and society's biggest problems.
COLSA: During your time at UNH, what are you most proud of?
Kendall: During my time at UNH, I am most proud of my presentation at UNH and Eversource's Energy Efficiency Showcase. Throughout the summer of 2019, I researched ways for UNH to improve its sustainable building standards as part of my Campus Climate Action Planning Fellowship with UNH's Energy Task Force. During the fall of 2019, I spoke about UNH's climate action plan and my fellowship research at the showcase. I never imagined that I would speak alongside UNH's President James Dean and Eversource New Hampshire's President Bill Quinlan!
COLSA: What are you planning to do after graduation?
Kendall: After graduation, I hope to pursue a career in advancing climate action and resiliency within academic institutions or municipalities as well as potentially pursuing a master's degree.
COLSA: How is UNH preparing you to achieve your goals?
Kendall: Finding my place in the world and working to improve the world are my largest goals, and UNH has played an integral role in helping me achieve them. My academic courses, taught by some of the most passionate professors, have allowed me to discover my interests and values, while my friends have encouraged me to stay true to what I believe in.
My study abroad experience with EcoQuest, Engagement and Outreach Internship with the Sustainability Institute, and participation in the Student Environmental Action Coalition have enabled me to explore sustainability in different contexts, in different places, and with different people. Together, these experiences have helped me discover how I fit into the larger world as a global citizen.
COLSA: What do you love most about UNH?
Kendall: When I think about my favorite part of UNH, I am drawn to that saying, "it is not where you are but who you are with." As cliché as it may sound, the people are the best part of UNH. I have met the most genuine, kind, and ethical individuals who never fail to inspire and ground me. In many ways, my friends feel more like family.
Learn more