Catherine Armstrong, Research Project Manager
New Hampshire Agricultural Experiment Station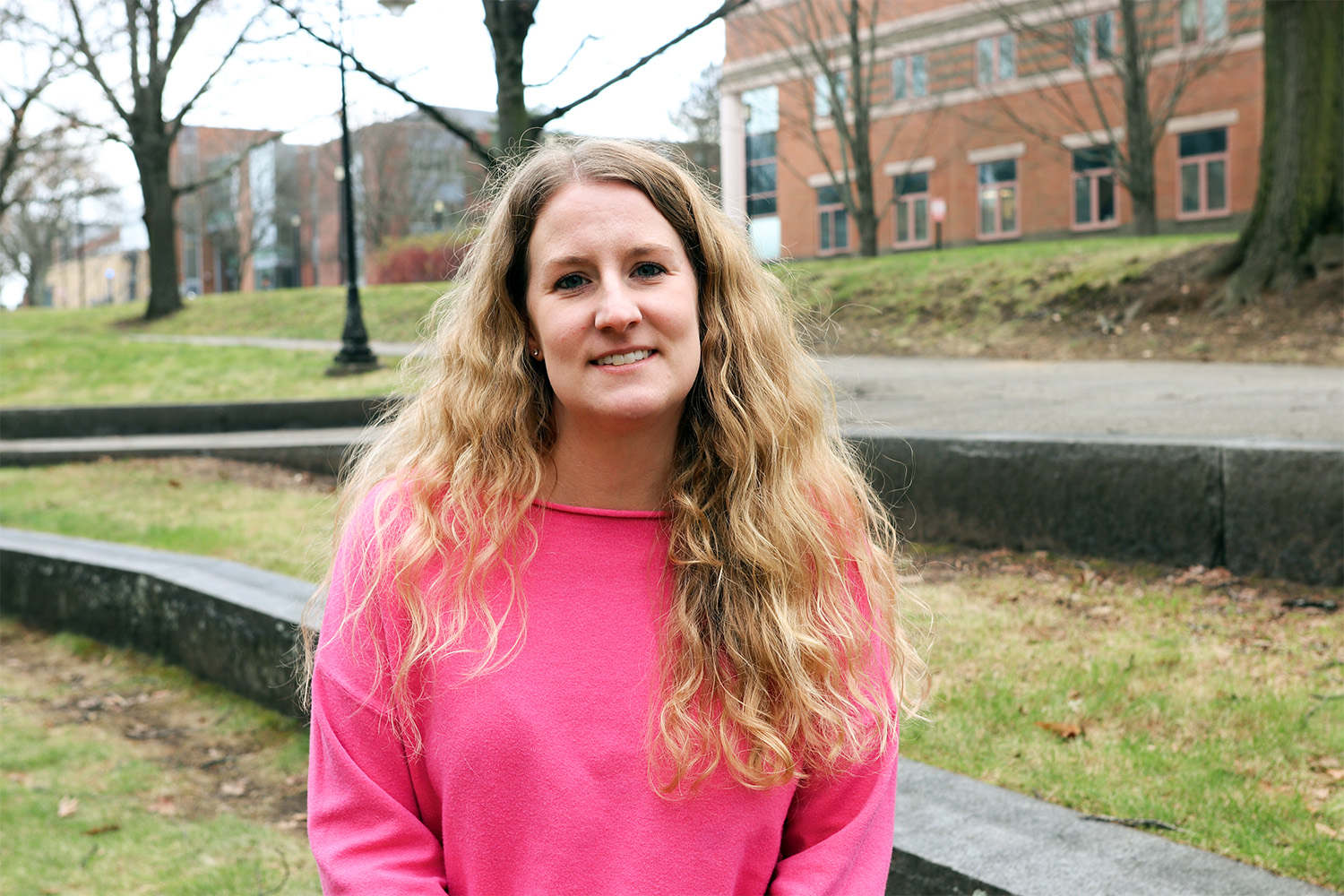 NHAES research project manager Catherine Armstrong began working at UNH as an accountant in 2013. She spent 8 years supporting the business and financial needs of the College of Life Sciences & Agriculture. During that time, she became familiar with federal grant funding programs, including those run by the USDA's National Institute of Food and Agriculture (NIFA). So, when the opportunity came to join the NHAES as a full-time business and financial services support staffer, Catherine stepped seamlessly into the role. Now, she's responsible for coordinating the financial and logistical needs of the Station's many research projects and facilities.
Position: Research Project Manager
Years with NHAES: Since 2021
Previous positions: Previously worked as an accountant for the COLSA Business Services Center from 2013 until joining the NHAES.
How do you support the NHAES?
Catherine Armstrong: We currently have about 45 active research projects funded by the NHAES, so I set those projects up in the financial system, monitor their budgets, keep in contact with principal investigators, and serve as a resource for really anything related to finances or university operations. And with the farms, I help farm staff perform purchase orders, pay utilities and similar activities. Basically, anything that involves spending money at the NHAES or logistical operations here, I can help with that.
The Station receives about $2.5 million annually from NIFA and $4 million annually from the State of New Hampshire. So I set up budgets for NHAES operations and monitor them throughout the year and submit any federal reports at the fiscal year end.
What do you recommend to NHAES researchers who have questions related to funding or operations?
Catherine: They can contact me at any time. I recommend that new researchers especially meet with me and participate in the NHAES on-boarding sessions so that they become more familiar with NIFA funding guidelines.
What are some of your hobbies and interests?
Catherine: My husband and I have an almost 2-year-old daughter, so we spend a lot of time with her outside going for walks. I enjoy cooking and traveling as well. The traveling has been put on a hold a little bit, but as our daughter gets older, we plan to take her with us on adventures. During the pandemic, we also adopted a Great Pyrenees dog.
One of the best places I've traveled to has been Alaska, where my husband and I saw the northern lights in 2020. It was amazing. I've been to New Zealand–it's such a beautiful place. Especially lately, we do shorter trips down to Connecticut to see family and friends.