Lucy Williams '20
Preparing for a Career Caring for Animals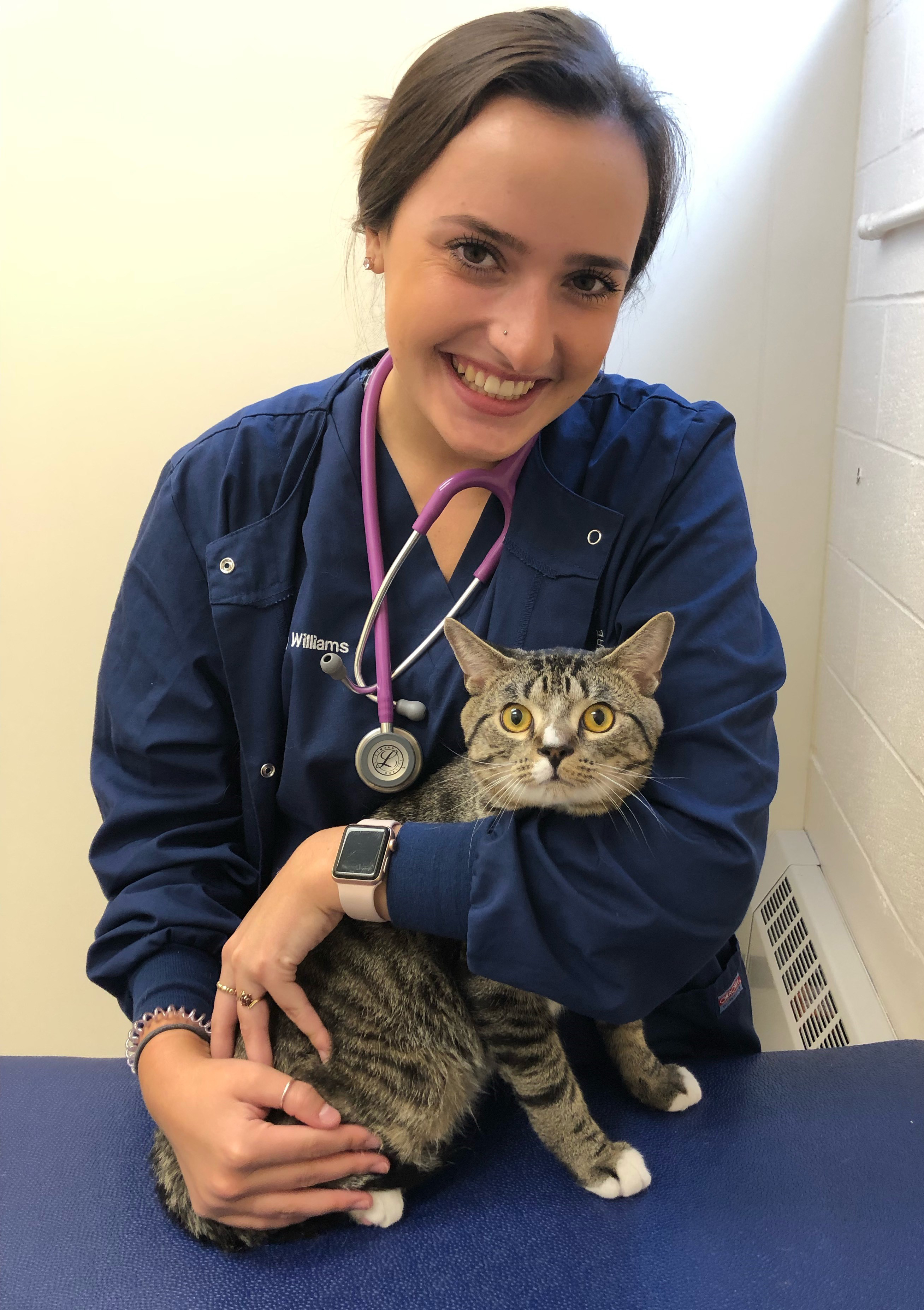 Meet Lucy Williams, a veterinary technology major from Derry, New Hampshire, who knows that veterinary nurses play a significant role in animal care and well being.
COLSA: What has made UNH the right fit for you?
Lucy Williams: It offered the program I wanted to get into, along with the animals and a PAWS clinic right on campus.
COLSA: Why did you choose your major?
Williams: I chose veterinary technology because animals have always been a huge part of my life. I always wanted to get into a career to help care for animals and save their lives.
COLSA: Any advice for students interested in your major?
Williams: Being a vet tech isn't all about playing with kittens and puppies, in fact, a very minimal part of it is. Have a strong heart and don't be afraid of people!
COLSA: What are you planning to do after graduation?
Williams: Become a certified veterinary technician and continue working at Deerfield Veterinary Clinic!
COLSA: How is UNH preparing you to achieve your goals?
Williams: At UNH I am gaining the knowledge and hands-on experience I need to be successful, and I'm receiving professional guidance every step of the way.
COLSA: What do you love most about UNH?
Williams: I love what UNH offers — the diverse majors, the clubs and sports, and the people and professors that I learn from every day.
Learn more