Lauren McDowell '24
Creating meaningful and positive changes within the marine ecosystem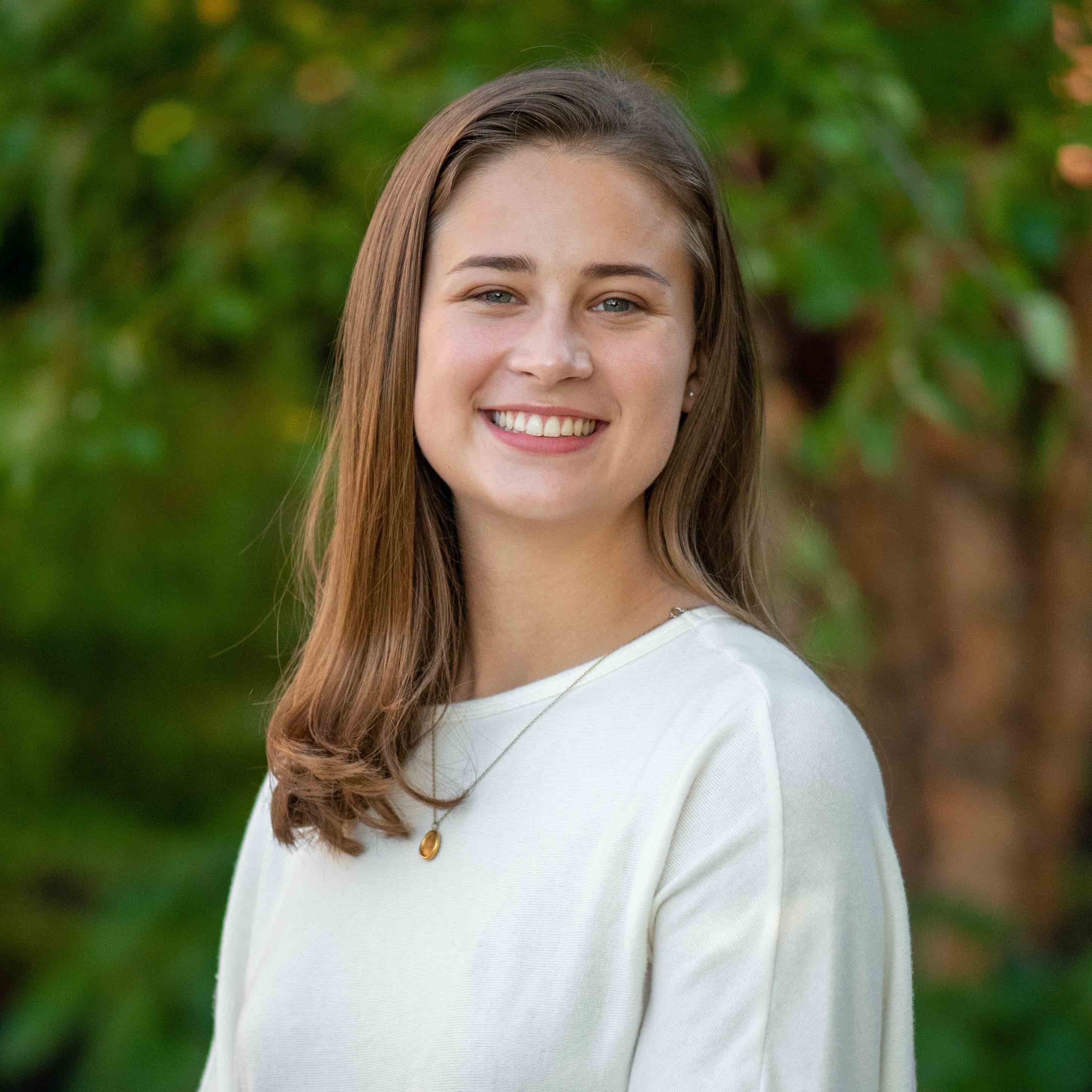 Lauren McDowell's passion for conservation and for studying and working with marine life led her to the University of New Hampshire – a top tier research institution that's also located less than 15 miles from the ocean and maintains a research partnership with the National Oceanic and Atmospheric Administration (NOAA) and many other ocean research institutions and facilities. That and the University's flexible Sustainability Dual Major degree made UNH an easy choice.
Lauren was recently named a NOAA Hollings Scholar for 2022. The scholarship award includes up to $9,500 per year in tuition assistance for two years of full-time study and a 10-week paid summer internship at a NOAA facility.
Degree(s):

Marine, Estuarine, and Freshwater Biology with a Sustainability dual major
Graduation Year: 2024
Hometown: Winchester, Mass.
Pronouns: she/her/hers
COLSA: Why did you choose UNH and your major?
Lauren McDowell: I chose UNH because of the location of the ocean and the Sustainability dual major. I felt like it was the perfect place to study marine biology. I liked the size of the college and the types of people here.
I'm majoring in Marine, Estuarine, and Freshwater Biology with a dual major in Sustainability. I love the overlap between my majors and the collaboration that takes place between these degrees, passionate about environmental conservation. I'm also passionate about environmental conservation.
COLSA: During your time at UNH, what are you most proud of?
Lauren: I really proud of the friends I've made so far. I began my program in the middle of the pandemic, so it was difficult to make friends my freshman year, but I feel like I have found my place here now.
COLSA: What are your plans after graduating and how is UNH preparing you for your goals?
Lauren: After graduating from UNH, I plan to work at a nongovernmental organization or a government agency. My career goals center on helping to create meaningful and positive changes within the marine ecosystem. I have found a passion for communicating science, researching marine life, and conservation and management of marine ecosystems.
UNH is preparing me for my goals with several opportunities to gain real-world experience. Through opportunities like working and studying at the Shoals Marine Laboratory and the labs on campus, I have already learned so much about what I am most passionate about.
COLSA: What are one or two interesting factoids about you?
Lauren: I am left-handed, and I was born in Portland, Oregon.
COLSA: What types of UNH
scholarships
, grants and awards have you received?
Lauren: Yes! I have received the Director's Scholarship, Martha and Theodore Frizzell Fund, and Hollings Scholarship. I've also received an award of excellence for my presentation at the Undergraduate Research Conference in April 2021, and I've earned Dean's List Highest Honors in Fall 2020, Spring 2021, and Fall 2021.