Renewing An Agriculture of the Middle: Value Chain Design, Policy Approaches, Environmental and Social Impacts
 
Dr. Analena Bruce
For the past several decades in New England, there has been a decline in midsized farms that can support a household income. The bifurcation of agriculture into very small farms that rely on non-farm revenue and large farms that supply global markets has contributed to economic decline in rural communities, and negative environmental impacts. This project will utilize a Sustainable Livelihoods Approach to conduct a comprehensive examination of the livelihood strategies New England farmers are using to support the viability of their farms. This approach will result in a better understanding of how farm-level characteristics interact with county and state-level market and policy contexts to shape farm viability in New England. 
From Native Plants to New Crops: De Novo Plant Domestication in New England 
  Dr. Tom Davis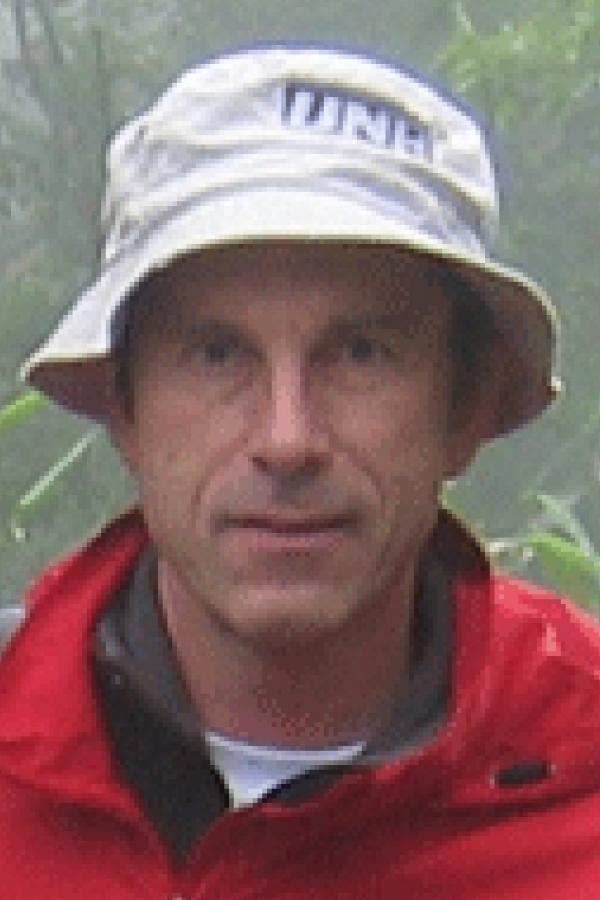 The proposed project has two closely intertwined goals: 1) the development of new, environmentally resilient crop options for regional growers in New England (NE); and 2) the development of previously unrecognized natural resources: the wild and weedy plant species indigenous to the NE region. A multi-faceted breeding approach is proposed, which will employ a combination of technologies, including selection based on DNA sequence information, and the precision gene editing tool CRISPR to fast track the genetic manipulation and de novo domestication of specific small grain and small fruit species indigenous to New England. We expect to generate new agricultural commodities produced by plants that will be extremely well-adapted to local environmental conditions and will serve the diverse interests of local growers and consumers, thereby contributing to local agricultural economies and the realization of food security visions.
Bioavailable Nitrogen: New insights, Models, and Management
  Dr. Stuart Grandy
The ability to transform abundant atmospheric nitrogen (N) into reactive forms that enhance crop production has been one of the most stunning and double-edged developments in human history. The vast amount of N added has substantially increased crop yields, but the majority of agricultural N inputs are not actually taken up by crops but instead lost from agricultural fields, with wide-ranging negative environmental and economic impacts. Current fertilizer-based technological solutions are not substantially improving N-use efficiency. We propose a series of experiments that will transform our understanding of the controls over soil N cycling, leading to entirely new avenues for "bottom-up," soil-based approaches to solving the agricultural N dilemma that reduce environmental pollution and increase farm profitability.
Conservation and Utilization of Plant Genetic Resources
  Dr. Iago Hale
The kiwiberry a novel horticultural crop of potential economic importance to New England growers. This project systematically evaluates, for the first time under New England's growing conditions, the North American collection of cold-hardy kiwifruit germplasm. The anticipated long-term outcome of this germplasm development (plant breeding) project is the development and selection of economically viable cultivars of kiwiberry for New England. The anticipated long-term impact of this project is the establishment of a new horticultural industry in the region that provides an exciting new healthful product to consumers and a profitable option to growers.
Enhancing Rural Economic Opportunities, Community Resilience, and Entrepreneurship
  Dr. John Halstead
Rural communities face a wide range of economic growth and development issues ranging from changing economic structure to public service provision. This project will provide an economic and policy assessment of specific topics related to areas of local foods and sustainable small scale agriculture, water and environmental issues pertaining to rural communities, rural amenities and economic growth and development, agricultural tourism and recreation, and new measures to implement the community capitals framework.
Phytochemicals: Improving Plant Health and Nutrient Profile for Human Consumption
  Dr. Marta Lima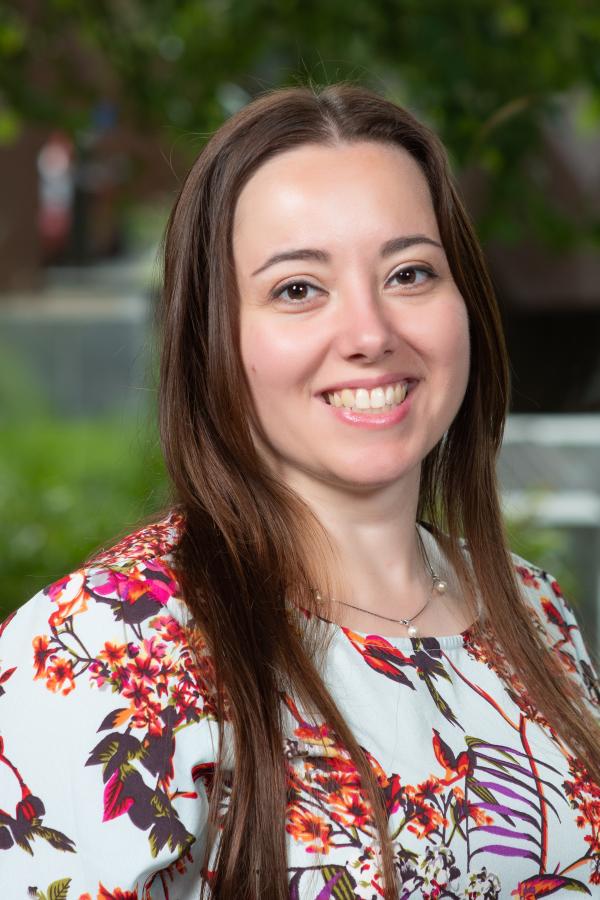 A high daily intake of fruits and vegetables is associated with prevention of costly and debilitating chronic diseases. Despite all the evidence and the public health campaigns promoting fruit and vegetable consumption, the intake of these foods is seriously below the recommended amounts. To address this problem, improvement of health beneficial nutrients in fruits and vegetables, and reduction of barriers to fruit and vegetable consumption, such as cost and pesticide residue, are important actions. This study will provide information on the association of grape training system (method used to hold fruiting canes in a support structure/trellis) with incidence or severity of common grapevine diseases.
Development of Strawberry Breeding Resources and Cultivated Varieties
  Dr. Lise Mahoney
Food security and climate change are major priorities globally, nationally, and regionally for New Hampshire. These priorities drive the need for local food production and for regional breeding of locally-adapted crop varieties. Although strawberry is a regionally important fruit, there are no commercial strawberry varieties specifically developed for the Northern New England region. The goals of this project are to 1) advance the breeding and release of new strawberry varieties for crop production and for ornamental value for the Northern New England region, and 2) improve on the efficacy and efficiency in breeding in strawberry. The new, locally developed and adapted, strawberry varieties are expected to increase the production of strawberries in Northern New England, contributing to satisfying the demand for local strawberries and thus increasing access to local fresh fruit and improving food security.
Managing Plant Microbe interactions in Soil to Promote Sustainable Agriculture
  Dr. Anissa Poleatewich
The success of sustainable agriculture in the United States will increasingly rely on the integration of biologically-based tools with traditional agricultural practices. The challenge is to develop economically viable alternatives to chemical pesticides without compromising yields. One strategy is to harness the power of naturally occurring beneficial microbes as biopesticides. Inconsistent field performance of biopesticides, however, has been a barrier to grower uptake. This project will elucidate how different agricultural practices (cultivars grown, fertilizers, growing substrates) influence performance and activity of the different types of biopesticides in order to develop best practices tailored to specific greenhouse production systems. 
Varieties and Cultural Practices for Vegetable and Small Fruit Production in New Hampshire
  Dr. Becky Sideman 
Vegetable and berry growers in New Hampshire and the rest of Northern New England are challenged by a short growing season, variable weather patterns, high land values and labor costs. Despite these challenges, the opportunities for local vegetable and berry production are vast, with very strong direct marketing channels. The proposed project will provide reliable information about the adaptability of new varieties and production methods for vegetable and berry crops to the state and region. This information will help local growers maintain a high level of production of these crops while increasing profitability and reducing environmental impact.
Quantifying the Mechanistic Drivers of Weed Community Assembly Across Diverse Forage Production Systems
  Dr. Rich Smith
Herbicides and tillage are the primary tools used in weed control; however, their use can also lead to herbicide resistance, pollution of soil and water, and non-target impacts on beneficial organisms in or near agricultural fields. The crop itself, along with the organisms that naturally occur in agricultural fields, provide some level of biological weed control; however, the way we manage our agricultural systems may strongly influence their ability to suppress weeds. This project will measure the type and abundance of weeds and determine how much biological weed control is provided in different types of forage and feed grain cropping systems. By understanding how weeds are suppressed biologically by the crops and other organisms that naturally occur in these systems, we can develop cropping systems that are more effective at suppressing weeds. Improving the ability of the cropping system itself to suppress weeds should reduce the need for other more economically and environmentally costly weed control practices.
Functional Genomic Approaches Toward Understanding the Frankia-Actinorhizal Plant Association and their Responses to Harsh Environments
  Dr. Lou Tisa
Nitrogen fixation by actinorhizal plants is an important part of the nitrogen budget of the planet. The plants involved are also of economic significance with respect to land reclamation, reforestation, soil stabilization, landscaping, fuel, and as a food source for ruminant animals. The purpose of this study is the development of tools that will allow the genetic analysis of Frankia physiology and the interactions of these bacteria with their host plants. The use and development of this beneficial symbiosis has a broad impact on the agricultural system and could be exploited for other crops.
Developing Strategies to Minimize Sea Lice infestation in Cage Cultured Steelhead Trout and Advancing Lumpfish Aquaculture
  Dr. Elizabeth Fairchild
Effective sea lice control is one of the biggest issues affecting the salmonid industry. Cage-cultured, marine fish, including steelhead trout, are subjected to naturally-occurring parasitic sea lice infestations which cause harm to and reduce the quality of the fish. Using lumpfish as cleaner fish to control the sea lice populations in Atlantic salmon sea cages has proven effective but lumpfish have not been used in steelhead trout systems. This project proposes to document sea lice infestation systematically at the University of New Hampshire steelhead trout farm; evaluate the use of cultured lumpfish in trout cages to control sea lice during peak infestation periods; and advise stakeholders on best management plans to control sea lice and publish standard operation procedures for culturing lumpfish. Knowledge of when sea lice infestation is greatest on steelhead trout and providing ways to minimize the impact will increase farm productivity and profit. Further developing lumpfish aquaculture methods will facilitate development of lumpfish hatcheries in New England.
Ecosystem Variation and Pathogenic Vibrio Parahaemolyticus Population Dynamics in Estuarine Shellfish
  Dr. Steve Jones
The numbers of producers and overall production associated with oyster aquaculture in northern New England continue to increase, yet the associated economic benefits remain threatened by the progressive northward emergence and persistence of Vibrio parahaemolyticus-borne illnesses in oyster consumers. All oyster producing New England states have initiated monitoring programs to track some aspects of Vibrio populations, and are instituting increasingly more stringent management practices on farmers to reduce public health risks. In collaboration with state and regional management agencies and industry, we have recently developed new tools for detection of pathogenic Vibrios and models based on environmental and biological conditions for predicting risks of Vibrio-borne illnesses. 
Assessing and Managing Risk of Pathogen Contamination of Oyster Seed During Production and Importation
  Dr. Cheryl Whistler
An unprecedented rise in gastroenteritis from shellfish contaminated with the bacterium Vibrio parahaemolyticus has occurred on the Northeastern Atlantic (NEA) coast starting in the summer 2012 which is attributed to an invasive strain, sequence type (ST) 36 that is endemic to the Pacific Northwest (PNW). This hypervirulent strain has established resilient populations in several shellfish harvest areas in the Gulf of Maine and Long Island Sound and now causes recurrent infections every year from the region. We will provide essential evidence-based knowledge to help growers and managers understand the risk of V. parahaemolyticus contamination of seed that could, when imported, introduce dangerous pathogens into NH grower areas. Combined these will allow better protection of shellfish consumers, and also allow growers to provide a safe product and minimize the negative impact of harvesting closures.